The MaPlage scheme has been making people happy on the Atlantic coast for two seasons now! Maplage is back in service for the 2023 season, notably with a new destination in the Mediterranean.
Winner of the Call for Ideas "Innovation Beaches" launched by the New Aquitaine Development and Innovation Agency in 2020, MaPlage.info contributes to the attractiveness of territories by informing tourists and residents of coastal and lake destinations of the state of the beaches.
New destinations are joining the MaPlage.info network!
After Saint-Gilles-Croix-de-Vie, Brétignolles-sur-Mer, and the Country of Jean de Monts, it is the turn of Bormes les Mimosas to join the network MyBeach.info !

This season, the Tourist Office of Bormes the Mimosas will broadcast the "beach" data collected by the Lifeguards of the two supervised beaches of the destination: Favière beach and Cabasson beach.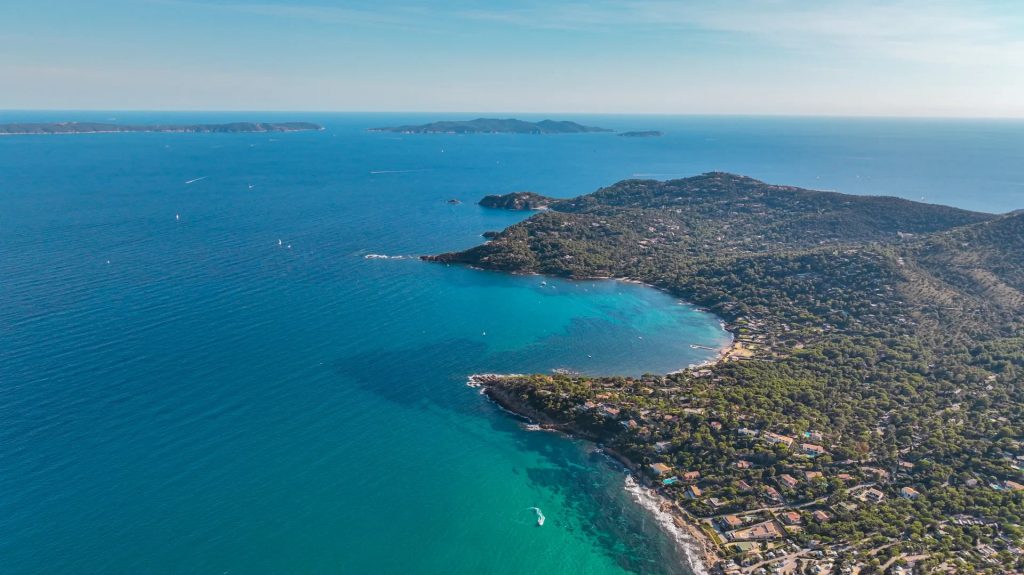 Focus on Mapping functionalities
In addition to the water temperature, the color of the flag and the crowds on the beach, the collectors of "beach" data can also qualify the quality of bathing water in order to better inform tourists and locals of the state of their beach.
Possibility to enter tourist information points to enrich the beach data! It's up to you to seize it: restaurants nearby, car parks, on-site activities... enough to give complete information to the Internet user.
And of course, my beach is nothing without its distributors: the more widgets created and installed on the sites of your partners and socio-professionals, the better it is, for the visibility of the beach data.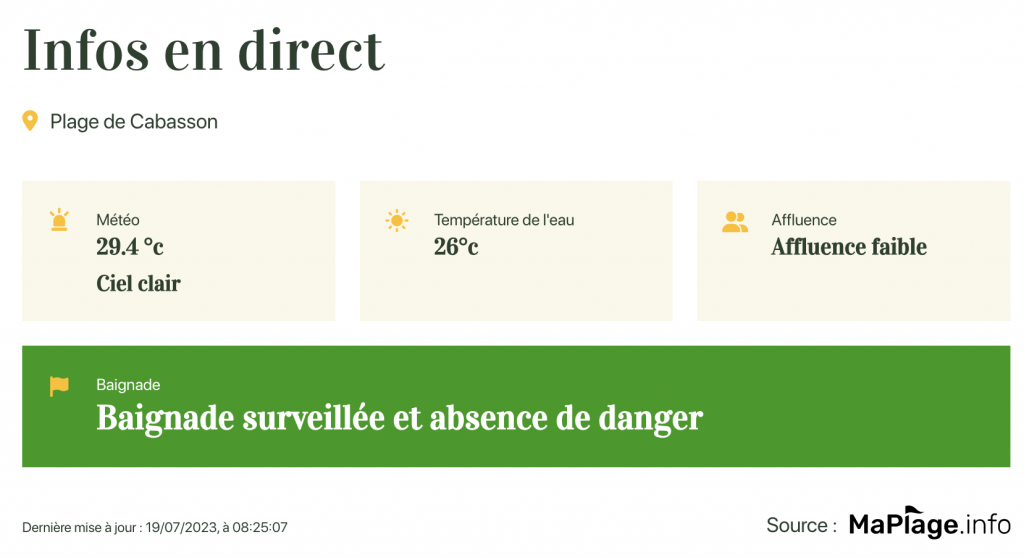 Remember, Maplage is:
🏖 A business application made available to lifeguards for the qualification of beach data.

🏖 Distribution via API or widgets on the sites or digital screens of tourist offices and various partners (socio-professionals, town hall, etc.).

🏖 A national PWA application, where all the ranges of the device are listed.
A great season is coming for all our Maplage.info partners ❤️ See you in September for the review!